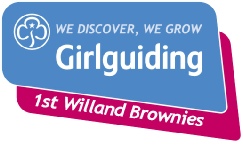 The Brownie Uniform
The Brownie uniform is a range of mix and match pieces and includes trousers, skort, cycle shorts, leggings, short sleeved t-shirt, long sleeved t-shirt, hooded jacket, gilet, sash and baseball cap. It is not essential to buy every piece but the we recommend a sash, trousers, t-shirt and hooded jacket, as these seem the most popular at the moment.
A Brownie is not required to wear a uniform until she makes her promise (usually 4-6 weeks after joining) but she can wear it before then if she wishes.
Uniform can be bought from the local Guiding depot, Thomas Moore in Exeter, direct from trading, or you may be able to find second hand uniform on e-bay or from Brownies going up to Guides. We sometimes have a stock of second hand uniform, please ask.
Due to previous instances of injury, we are now requesting that Brownies wear trainers or school shoes to meetings. The active nature of Brownie meetings requires appropriate footwear and the leaders cannot be held responsible for any injury occurring due to inappropriate footwear.
Heelies and flip-flops are not recommended footwear and any Brownies wearing these will not be permitted to take part in active activities such as games or outdoor walks unless they bring a change of shoes.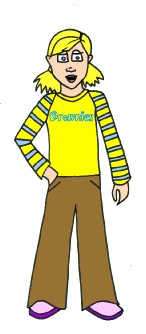 Our Promise
The Brownie Promise is very important and when you make your promise it should be really special.
Brownie Promise
I promise that I will do my best,
to be true to myself and develop my beliefs,
to serve the Queen and my community,
to help other people and
to keep the Brownie Guide Law.
The Brownie Guide Law
A Brownie Guide thinks of others before herself and
does a good turn every day.
It is very important that every Brownie understands what she is saying when she makes her promise. We will run some activities and there are some in your Becoming a Brownie book to help you understand your promise.
When you make your Brownie promise you will be given a badge and certificate to remind you of this special occasion.